Together with our partner Epic Games, we will highlight their Unreal Engine real-time 3D tool on September 21, 2021.
Twinmotion: Introduction to the real-time rendering in the AEC
In this masterclass, our host Christian Stammel, CEO and Founder of BIMWorld Germany, will discuss the importance of a visualization in the construction industry together with Sam Anderson, Technical Marketing Manager for Unreal Engine and Twinmotion.
Twinmotion is a fast, intuitive visualization and communication tool for architects that use BIM software. With improved technology for cloud presentation sharing, construction phasing tools, and virtual reality, the software can be a true design companion for your workflows. In this educational talk, Sam Anderson will give an overview of the Epic Games ecosystem including Unreal Engine, Twinmotion, and Reality Capture and then dive into an introductory demo of Twinmotion showing the power of real-time rendering.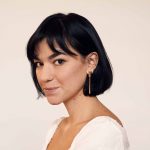 Sam Anderson
A proficient Technical Marketing Manager at Epic Games, Sam leads on developing visual and technical content in Unreal Engine and Twinmotion to support Epic Games' enterprise work in AEC. A designer and 3D artist based in New York City and Los Angeles, Sam has a strong focus in bringing architectural designs to life through real-time rendering. Previously she was a visualization specialist at SHoP Architects where she focused on research and development, promoting the use of real-time technology to improve design processes.
About Unreal Engine
Epic Games' Unreal Engine is the world's most open and advanced real-time 3D tool. Creators across games, film, television, architecture, automotive and transportation, advertising, live events, and training and simulation choose Unreal to deliver cutting-edge content, interactive experiences, and immersive virtual worlds. Follow @UnrealEngine and download Unreal for free at unrealengine.com.