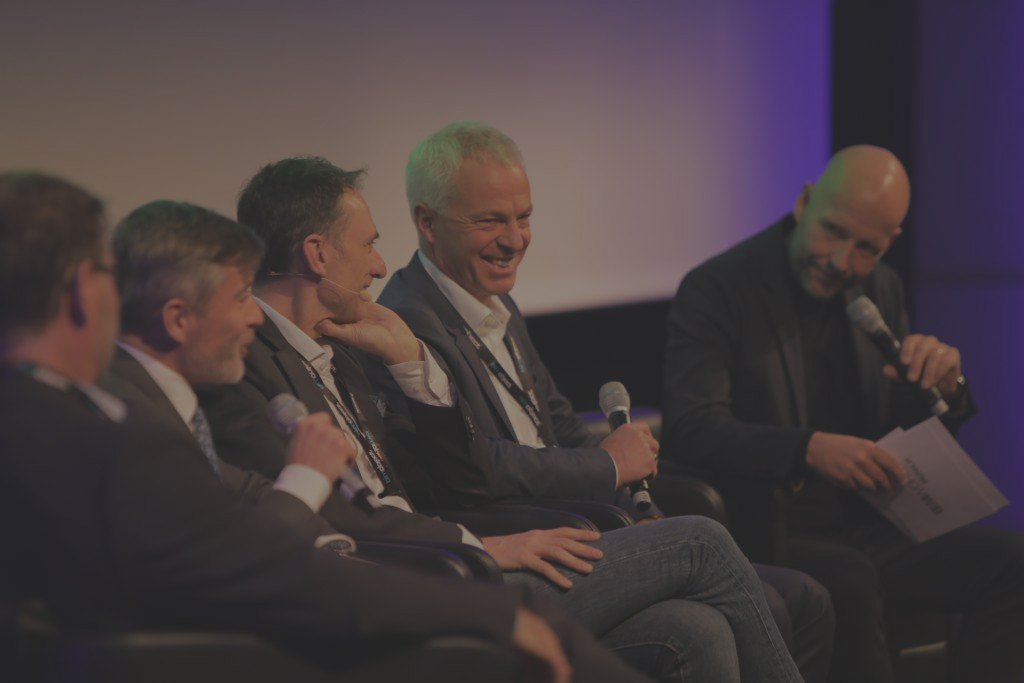 Partners
BIM World MUNICH partners are keeping the BIM network alive.
Years of work experience and international partnerships support us to create the foundation for the digitalization of the building industry.
Alfred Waschl
Vorstandssprecher
buildingSMART Austria
André Eberhard
Leitung Programm Geschäftsfeld Immobilienwirtschaft
RM Rudolf Müller Medien
André Gesellchen
Leitung Geschäftsfeld Brandschutz
RM Rudolf Müller Medien
Anna-Riitta Kallinen
Owner
ARKCON
Annelie Casper
Stellv. Geschäftsführerin
gefma German Facility Management Association Deutscher Verband für Facility Management e.V.
Christian Rust
Lead BIM&FM
NavVis
Dietmar Bernert
President
BIM World MUNICH
Dr. Oliver Geibig
Head of Business Units & Engineering / Member of the Executive Board
fischewerke
Eva Carranza Alvarez
Head of Sustainability
Hexagon
Frank Knafla
Head of Business Development Building Technologies
PHOENIX CONTACT Electronics
Gerd Buziek
Business Relations Executive Germany and Switzerland
Esri Deutschland GmbH
Inga Stein-Barthelmes
Marktbereichsleiterin Bundesbau
PD – Berater der öffentlichen Hand GmbH
Jan Schipper
General Secretary
CAFM Ring e.V. & Geschäftsführender Gesellschafter Ambrosia FM Consulting & Services GmbH
Johannes Kreißig
Geschäftsführender Vorstand
DGNB e.V.
Johannes Reischböck
Ambassador
BIM World MUNICH
Jürgen Schneider
Geschäftsführer/Director
gefma Deutscher Verband für Facility Management e.V.
Kasimir Forth
General Manager
Leonhard Obermeyer Center TUM
Mahmut Tümkaya
1. Vorsitzender
CAFM RING e. V. & Piepenbrock FM Consulting GmbH + Co. KG Geschäftsführung
Manuel Götzendörfer
Manuel Götzendörfer
BEFIVE
Markus Hennecke
Member of the Board
Bayerische Ingenieurekammer-Bau
Martin Schnitzer
Managing Partner
Schnitzer& und Doelker&
Michael Kießling
MdB
Fachpolitischer Sprecher der CSU im Bundestag für Infrastruktur und Mobilität
Prof. Dr. Marcus Schreyer
Digitalisiertes Bauen mit Schwerpunkt digitale Methoden in der Bauabwicklung
OTH Regensburg
Ralf Mosler
Leader BIM Transformation
AUTODESK
Rasso Steinmann
Director
iabi Institut für angewandte Bauinformatik
Stefan Kaufmann
Product Manager BIM Strategy and New Technologies
Allplan
Thomas Kirmayr
Director
Mittelstand 4.0 Kompetenzzentrum Planen und Bauen