The great show of innovations, disruptions and digital technologies took place yesterday, on April 2, at the BIM World Paris 2019! 17 remarkable startups from the construction, real estate industry and urban planning accepted the challenge of a rapidly transforming digital world and were rocking the BIM World Paris stage presenting their cutting-edge solutions for smart city, construction, real estate and environment! Following the live-evaluation by the jurors, the TOP-5 finalists got the chance to pitch their ground-breaking innovations to the broad audience on the Smart Territory Stage and participate in the Q&A session. After the highly interesting and exciting second round, the decision was made: Sensoneo won the Digital Challenge and became the owner of the first Smart Territory Digital Challenges Award by the Innovation World Cup® Series, the worldwide leading Open Innovation Contest!
Introducing the Smart Territory Digital Challenges Finalists: Who are they? The Best of the Best?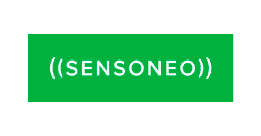 Sensoneo: Innovative Waste Management. Sensoneo provides smart enterprise-grade waste management solutions for cities and businesses to cost-efficiently manage the waste lifecycle and improve the environment and well-being of people. Through its unique smart waste management technology, Sensoneo is redefining the way waste is managed. The Sensoneo solution combines in-house developed and produced smart fill-level sensors, that monitor waste real-time, with sophisticated software providing data-driven decision making, and optimization of waste collection routes, frequencies and vehicle loads. This results in significant waste collection cost reductions and carbon emission reductions. The Citizen app is a free mobile application that informs citizens of the nearest available empty bin, type of waste, actual fill-level, and directions.
Since its development in 2014, this Slovakia-based tech company has managed to make an incredible journey. The Sensoneo solution has attracted cities and businesses around the world and it is currently deployed in more than 140 locations in 30 countries.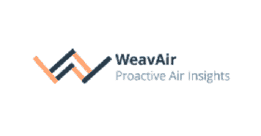 WeavAir: Smart City with a Sense WeavAir built the world's first device that harnesses both physical and chemical metrics as well as predictive algorithms to manage high value air conditioning and purification systems, improve indoor air quality, save energy & streamline operations. WeavAir wireless modules attach to vents to measure 7 diagnostic metrics streaming in real time. WeavAir offers unique insights and automation solutions to building service providers, helping them save time and money while creating new revenue streams.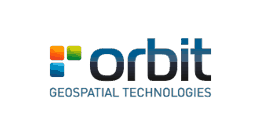 Orbit GT: Smart 3D Mapping. In 2014, Orbit GT reinvented itself as ISV, disrupting the geospatial ecosystem by providing high-end solutions to support the change to automated 3D mapping, reality capture and digital twins. Orbit GT is bringing the 3D reality to everyone, as it provides a hybrid platform for 3D mapping content in a performant, easy to use, highly accurate, and versatile way.
Orbit GT easy to use software platform makes it possible to Integrate, Manipulate, Manage all 3D data coming from different sources (satellite, plane, drone, mobile and indoor mapping) captured by hardware from different vendors using different sensors (Lidar, Photo, Ground Penetrating Radar etc.).
This 3D-Reality Capture data can be easily shared to different actors (land administration, road and rail asset managers, public transport, security forces, telco, utility companies etc.) who get a total overview and can work very efficient, fast and accurate and in the safety of their office.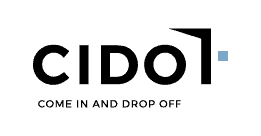 Cido: Come in and Drop off Cido device offers flexible access management for apartment buildings without physical keys or transponders. Instead barcodes are used which are either already present (e.g. on parcels for shipment tracking) or can be generated on demand to integrate them into documents or ID cards. Deliverers scan the barcode of a parcel at the building's main entry and Cido turns the shipment itself into a temporary key. Thereby selective access can be granted to deliverers and companies from other industries such as cleaners or janitors. In commercial applications customers gain access to the parking space or a pickup locker. Cido is the last missing link in an otherwise gapless transportation chain and enables new convenient delivery and service concepts.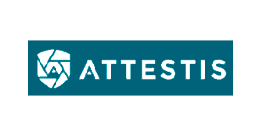 Attestis: Digital and IoT proof solutions protecting building owners from legal risks threatening their development projects Attestis has invented the solution that proves the continuous display of these regulatory signs: a patent-pending "connected" building permit notice sign that relies on IoT, Blockchain and more. Attestis' innovations are packaged within an all-inclusive service including connected sign with built-in geolocation beacon, daily status reports and real-time alerts, anchoring of all digital proofs in the Bitcoin blockchain, onsite installation within 48h of ordering, remote monitoring via web and iOS/Android app. With Attestis, entreprise building owners such as real estate developers or social landlords benefit from reinforced legal security and increased efficiencies.
Among the other finalists of the Smart Territory Digital Challenges are VISN, ONHYS, NetOP, Rift Estate, LORIOT, E-CASSINI, WiseBIM, Building360, BIM My Project, CAD42, igloohome and Zutec.
Accelerating Innovations
The 1st Smart Territory Digital Challenges Award of the Innovation World Cup® Series hosted by the BIM World Paris 2019 has been a great success.
Stay tuned! The BIM World Munich Edition 2019 is approaching, and the Smart Building / Smart Construction Innovation World Cup® Award is a part of it! The databases for solutions will be opened soon. The finalists' pitches, including the live-evaluation and the official award ceremony will take place in the BIM Town at the BIM World MUNICH 2019 on November 26! It's high time to take the challenge to the next level!