Artificial Intelligence with aurivus: Aurivus GmbH develops artificial intelligence for building and factory (re)planning. Through a cloud-based Scan-to-BIM solution, we want to close the gap between buildings and their digital twins. The aurivus AI was trained to assist expert modelers in the architecture, engineering, and construction industry to create as-built models from point clouds and laser scans. The highly scalable cloud solution from Aurivus enables users to process orders of any size worldwide.
HOW DID IT ALL START?
We invented a novel artificial intelligence (AI) for autonomous driving tasks. The AI is able predict interaction between pedestrians and cars and as a side product, it can detect these objects. To evaluate it, we visited BIM-World asking for laser scanners.  Stefan was asking an exhibitor: Why is not directly coming a BIM model out of the laser scanner? The seller answered: "You can ask everyone here, this doesn't exist. You would need something like AI or so." Stefan quit his job at Daimler where he was Machine Learning Engineer, and Martin quit his job at Ulm University, where he was group leader of machine learning, to teach our AI core to create BIM models out of laser scans.
WHAT ARE THE KEY MILESTONES YOU HAVE REACHED SO FAR?
We started not yet one year ago, so showing at BIM Virtual what our AI learned already was a great milestone for us. The feedback of customers is such a great motivation for our next milestones: The pilot projects for which we found our very first customers right after BIM-Virtual.
WHAT WERE THE BIGGEST CHALLENGES YOU HAVE FACED?
Finding the great team we have now, was a big challenge. We are 7 diverse people in the team. Everyone is excellent in what he or she is doing. Thank you Jessica, Christina, Jonas, Daniel and Klaus!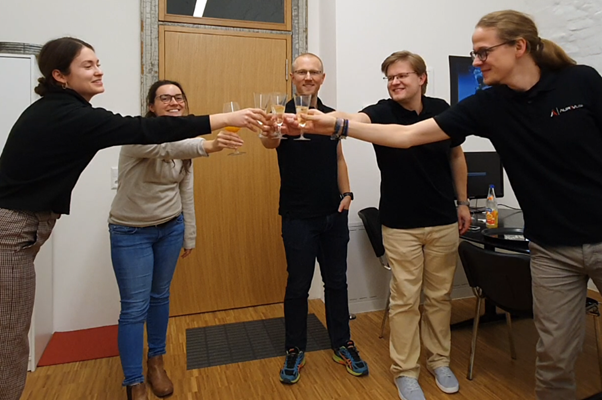 WHAT IS COMING IN THE NEAR FUTURE?
We will revolutionize Scan-To-BIM with our AI.
DESCRIBE YOUR JOURNEY IN THE SMART BUILDING / SMART CONSTRUCTION INNOVATION WORLD CUP® AND BEING THE TOP10?
The virtual format was a great challenge for us. The whole team was involved to invite potential customers, employees, partners and investors, to show them what we achieved in the past year. At the end, it was a great success for us. We could show our Scan-To-BIM AI to Engineers, Architects, Modelers, BIM Process Consultants, Professors, Students and to the leading laser scanner manufacturers. Right after BIM-Virtual, we got our first customers for our pilot projects.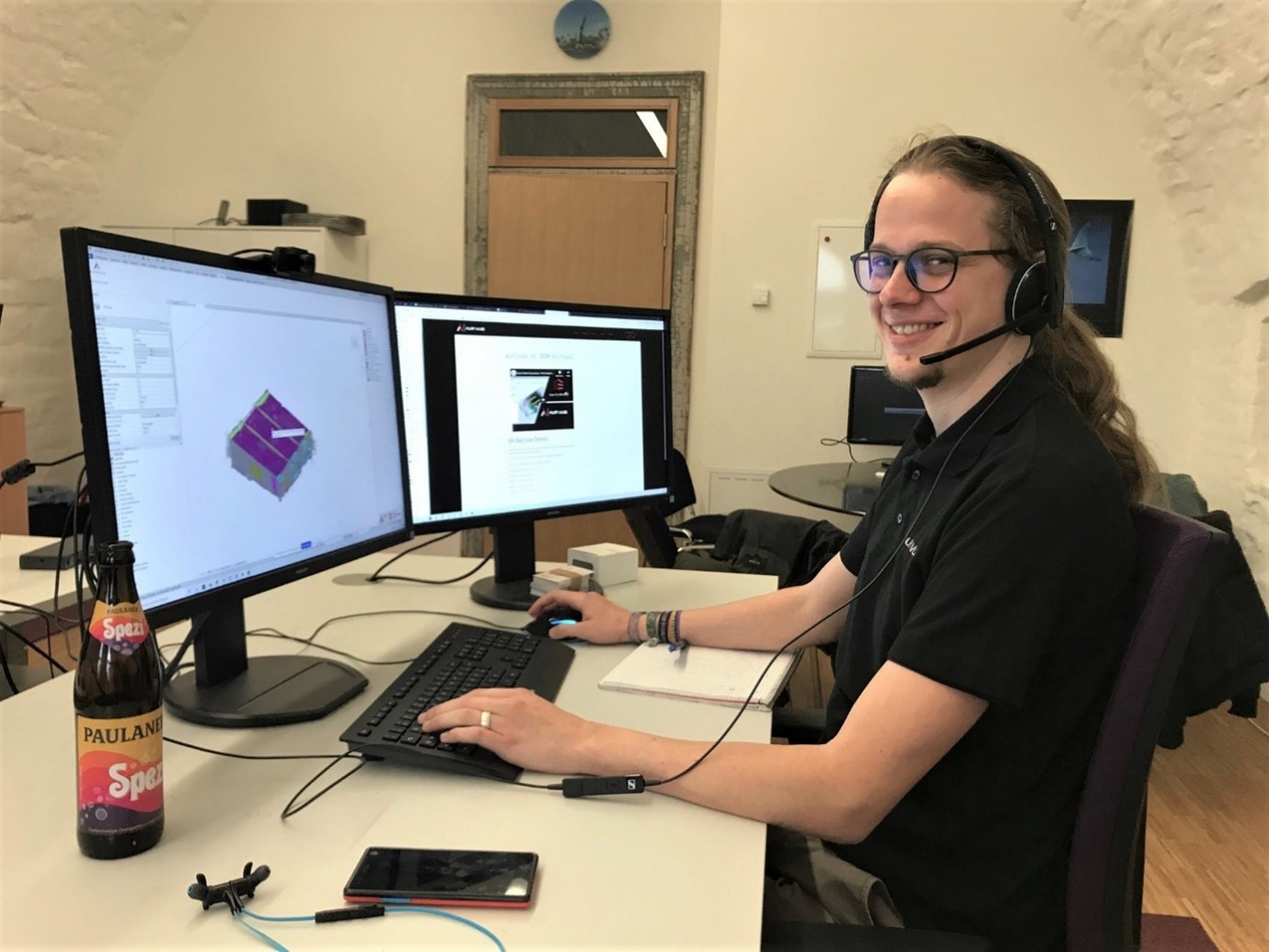 YOUR TIPS FOR UP-COMING STARTUPS
Get in contact with customers, as early as possible.