It was a great firework of innovation at BIM World MUNICH 2021. Racing over +150 submissions from +40 nations, Treble was announced the Top Smart Building / Smart Construction Innovator of the Year. The innovative start-up from Iceland develops Treble Room – Specialized sound simulation and software for designing buildings.
Let's have a chat with the Treble team and find out their recipe to advance the digitalization of the AEC industry.
HOW DID IT ALL START?
The roots lead all the way back to 2016 when our CEO, Finnur Pind, initiated his PhD studies. In his PhD project Finnur, along with leading scientists in the field of acoustics, high performance computing and computational mathematics from many of the world's leading technical universities, were able to come up with a novel approach to simulate sound with higher fidelity and efficiency than what has been previously possible.
Treble was formed late 2020 by Finnur Pind and Jesper Pedersen but since then the company has grown up to a 14 person team of scientists, programmers and entrepreneurs who are aiming at making Treble the global leader in sound simulation for various industries. Treble operates out of Reykjavík, Iceland, but has a very strong connection to the Danish AEC and audio industries.
The name Treble Technologies, refers to tones whose frequency is at the higher end of human hearing.
WHAT ARE THE KEY MILESTONES YOU HAVE REACHED SO FAR?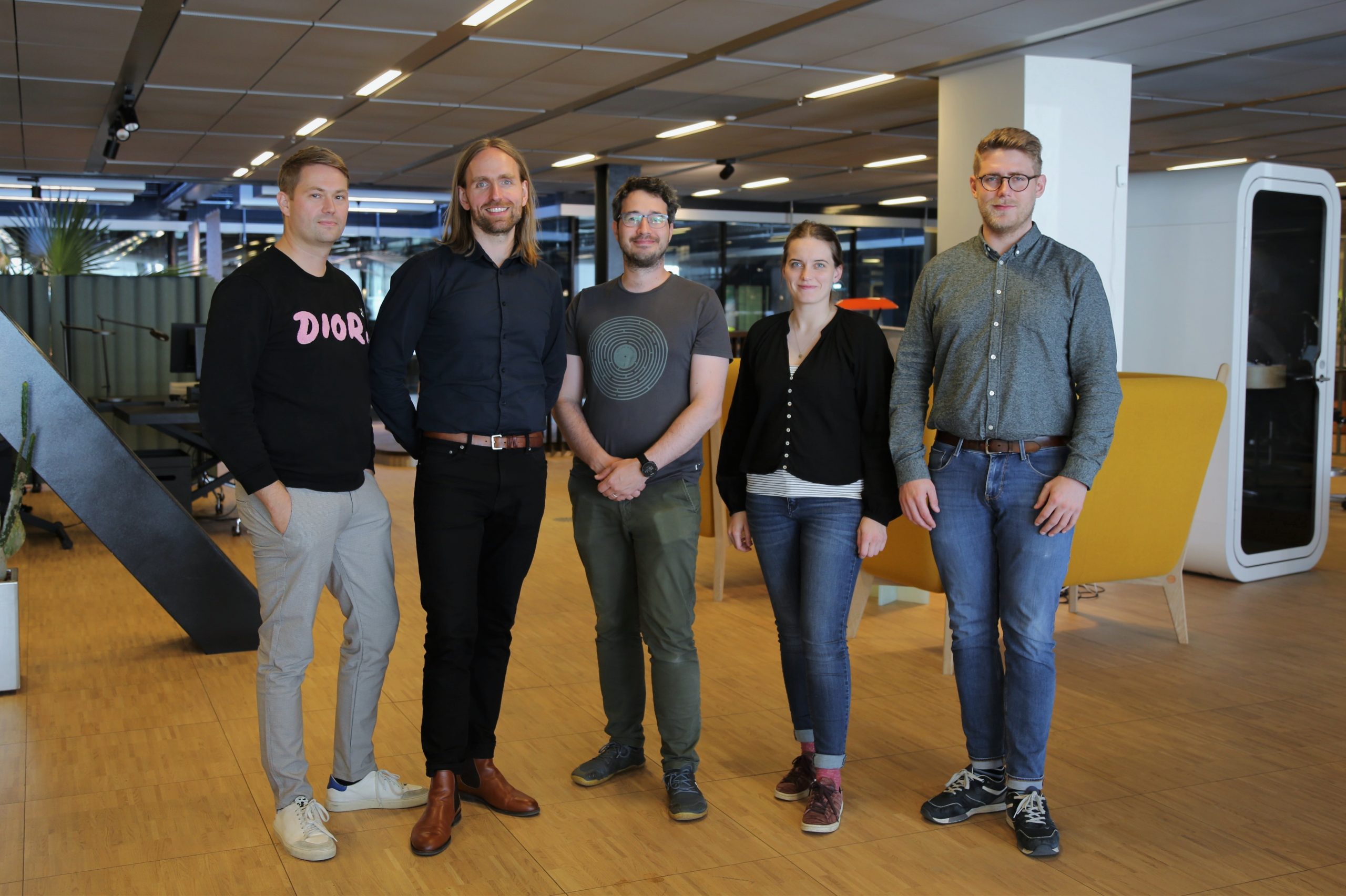 Since the establishment of Treble in 2020 a lot has happened. We've grown fast and been able to attract funding from very sought after investors. This has allowed us to add highly specialized scientists to the team from around the globe. Our runway is healthy and will allow us to work towards our goal of releasing our AEC product in late 2022, and beyond.
We've been lucky enough to also secure Icelandic as well as EU R&D grants. Through these grants we receive some extra funding but more importantly it has allowed us to initiate 3 industrial PhD projects in close collaboration with great universities, with the goal of pushing the state of the art even further.
Treble Technologies participated in an AEC tech accelerator called UrbanTech in Denmark. That was a fantastic experience where we established a close relationship with our corporate partner COWI. The UrbanTech accelerator gets our highest recommendation for like-minded start-up's working towards sustainable cities.
While we have hardly started our marketing efforts, we have gathered interest from various industries that greatly surpasses what we would have initially anticipated. We are working with early adopters within the AEC industry from all corners of the globe to make sure our AEC product will be solving the right problems in the right manner. Furthermore, we have initiated strategic partnerships from leading companies within the automobile industry and the the audio tech industry. It is fair to say that there is great interest in what we are doing but it is up to us to keep our focus and prioritize accordingly.
And last but not least, we received the fantastic honor of being awarded 1st place in the 4th Smart Building / Smart Construction Innovation World Cup® 2021 at BIM World MUNICH!
WHAT WERE THE BIGGEST CHALLENGES YOU HAVE FACED?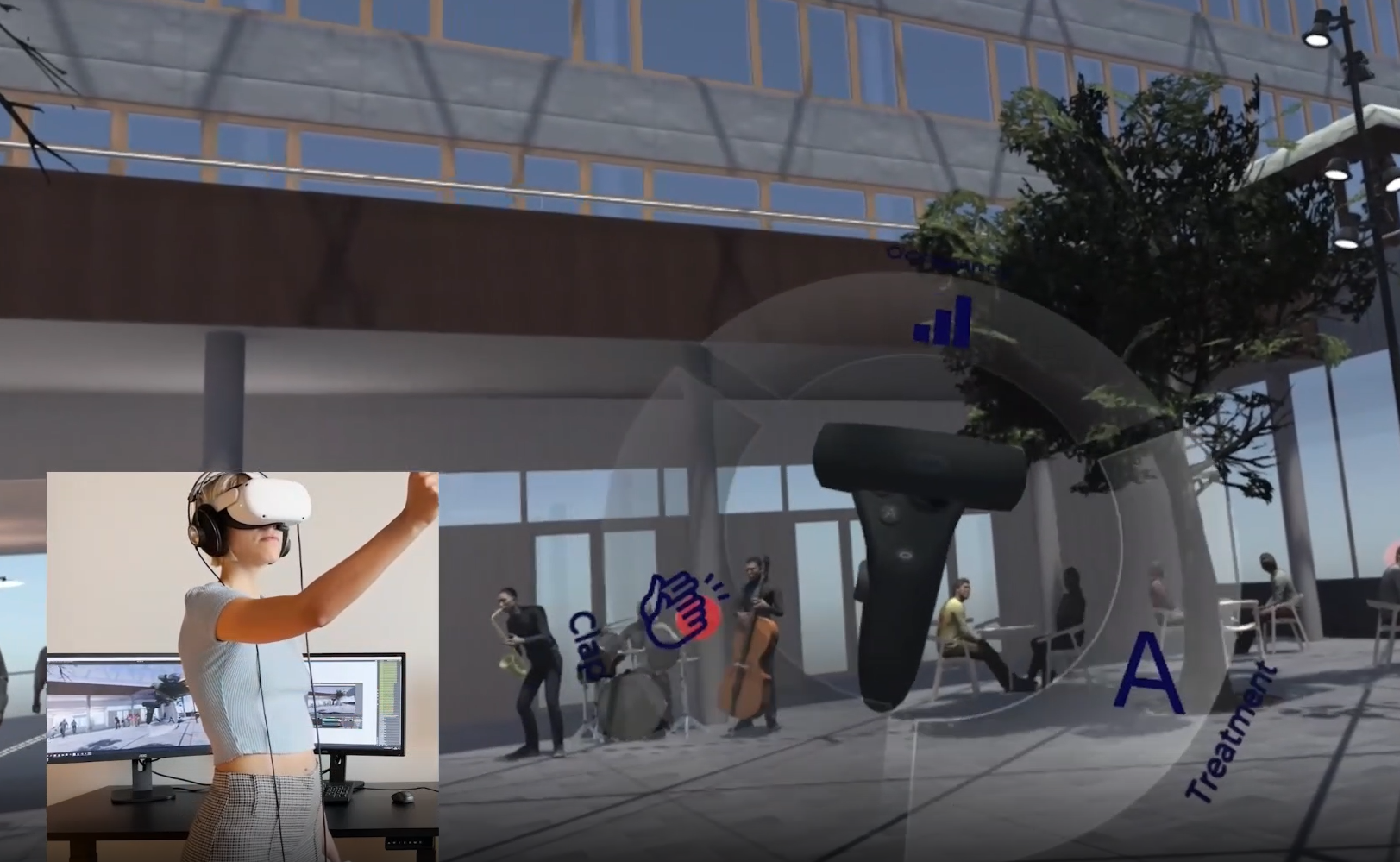 While our fast growth is definitely a positive it also comes with its challenges. When we were 4 in March this year we did not anticipate growing the team to 14 within a matter of months. This has required the management team to get accustomed to onboarding talent and making sure everyone feels at home from the get-go. This is especially tricky as we are hiring highly qualified foreigners that must relocate to Iceland. We are learning to better manage the team every day, but it is doubtless a lifelong journey.
Other challenges include keeping our focus where it should be. We have gathered interest from various industries with big players showing interest, which is fantastic, but it makes it challenging to keep the focus on our milestones and not to be constantly considering pivoting our plans.
WHAT IS COMING IN THE NEAR FUTURE?
The next big step is the official release of our AEC product, Treble Room, which is an acoustic simulation suite for architects and engineers to better work with sound during building design.
Next year we also plan to do our next financing round to allow us to scale further and make the utmost of the numerous and highly varying opportunities that keep popping up.
DESCRIBE YOUR EXPERIENCE IN THE 4th SMART BUILDING / SMART CONSTRUCTION INNOVATION WORLD CUP® AND AT BIM World MUNICH 2021?
It was a great experience. Even without the Innovation World Cup Final it would have been a very worthwhile visit to Munich as we got the chance to introduce ourselves to key players in the AEC industry and put numerous potential business relationships into motion. The Innovation World Cup itself was fantastic. The entire team was very helpful in facilitating all the necessary info to us and the event itself was highly professional in all aspects. We were thoroughly impressed by all of the other participating startups in the event!
YOUR THREE TIPS FOR UP-COMING STARTUPS
Make sure that your pitch tells a story. A story, although you might feel you are leaving out important figures and numbers, is so much more impactful than simply an overview of your business. Underline the problems you are solving, put that problem in to real and relatable context and show how you can solve this problem and why you do it better than anyone else. Also, practice makes perfect!