Interview with Christoph Degendorfer, Co-Founder and CEO of bimspot GmbH
Can you tell us the history of the company?
bimspot was founded August 2018 in Vienna, Austria and has grown to a team of 15, in which many years of practical knowledge from the construction and planning industry are combined with know-how in software development. The management team around the founders Christoph Degendorfer CEO and Clemens Degendorfer CTO expanded in 2019 with Thomas Untereichner as the CPO. At the beginning of the company, the market fit was mastered with promising bravery by the first online features before the platform was launched internationally in October 2019. bimspot is currently used in over 4,400 projects in 71 countries.
How was your start-up born?
As a passionate architect, I love bringing visions to reality. Working in several offices for over 15 years I have always been keen to create something new by applying new technologies to projects. 
As BIM appeared in the industry, it was a chance for me to combine my digital mindset with the ambition to design the built future. After co-founding and running a BIM consulting office for several years, it became very obvious to me what was missing in the daily work with BIM projects to unleash the full potential of this method.
bimspot was founded with the aim of filling this gap.
Ambitious as this goal may be, a continuously growing team with different backgrounds and an alliance with strong partners ensure that the idea becomes a reality.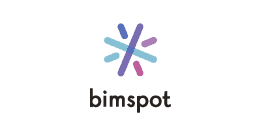 What is your technology?
bimspot offers a disruptive cloud solution for BIM-oriented collaboration. For the first time, it is possible to combine all digital data of building models in a software-neutral manner and to generate context-based knowledge about a BIM project. For this purpose, a machine learning framework for optimizing data quality was developed. Designed as a self-service offer, the focus is on intuitive and supportive work for everyone involved on every device.
What problem does it solve?
Based on numerous studies, errors in the construction process cost around 12% of the total project costs. These errors can mainly be traced back to the planning phase, triggered by the fact that all those involved only generate partial information about the entire building and no guidelines ensure that it is in conformity. This fragmentation of information and the non-existent possibilities for uniform technological cooperation cannot be solved by the BIM concept alone. The solution from bimspot eliminates the high and highly inefficient manual effort of extracting important information from the sub-models and linking them in a relevant context – which forms the basis for a better understanding of the building and thus the project. This time advantage also brings with it a qualitative one, which enables problems or deviations in the planning process to be identified at an early stage, thus drastically reducing the 12% error costs.
What is special about your solution?
The solution from bimspot uniquely combines all data relating to the models in one BIM project. This enables everyone involved to have a holistic view of the BIM project as well as a seamless immersion at the level of detail and information. Based on the intuitive filtering and navigation of any building data, called "Information Exploring", a wide variety of questions can be answered as quickly as possible in a project. Visual and number-based feedback gives a clear focus and the associated context to better understand a building. 
In short, bimspot turns a two-week research and analysis work into a planning problem into a one-click search.
Although many industries have caught the digital wave, the construction sector is still slow to adopt innovative technologies. What is your opinion on the future development of the industry and what role is assigned to your company in this digital chain?
After the initial hype of BIM in the construction industry, a slow but sustainable build-up in digitalization can now be seen. You can feel this through the numerous initiatives and investments that are made within the industry. Solutions such as bimspot, but also numerous others, can therefore be found in a role that helps to break down barriers and fear of contact through clearly recognizable added value. This encourages a rethinking of the process in the holistic sense of current and necessary new approaches.
What are the main challenges you face in everyday business?
There are very different challenges in day-to-day business. It starts with the team to ensure the right working atmosphere and the best possible framework conditions, to find new people who are as enthusiastic about the vision and what we do as we are, to set the right priorities in the product and to implement them efficiently, customer feedback to catch up with and let flow in, to increase awareness and presence in the market and in doing so not to lose sight of the long-term goals and to focus on working towards them. Finding the right balance, making decisions and implementing them is the biggest challenge in daily business.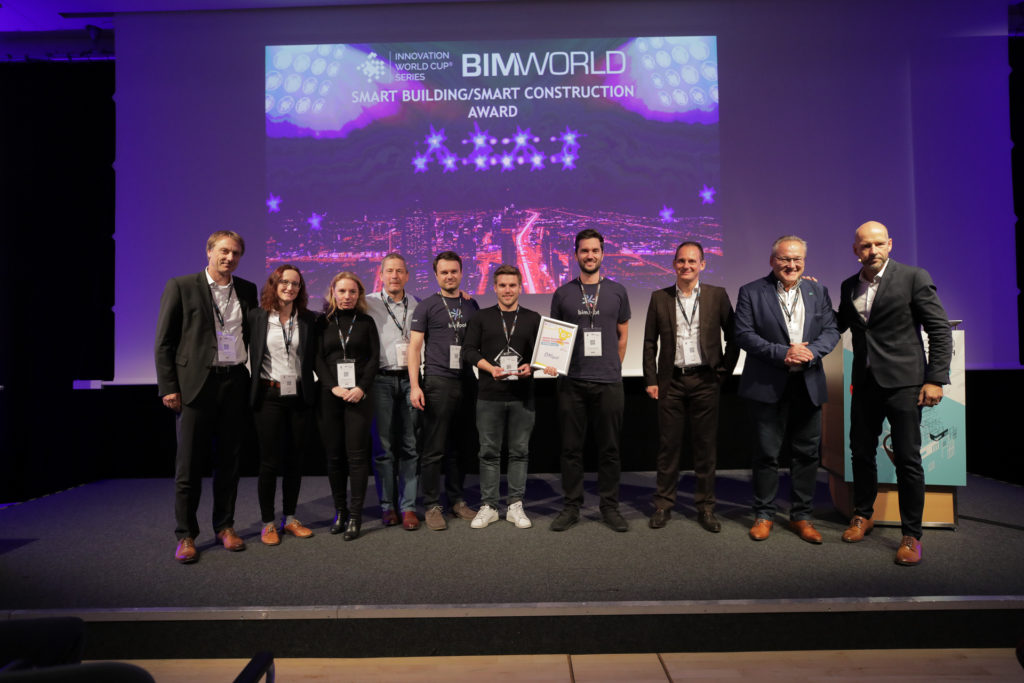 How would you describe visitor interaction at the BIM World MUNICH 2019?
Consistently positive! What struck me most was the level of the discussions. Three to four years ago, we often discussed whether BIM will prevail and where the biggest problems and obstacles lie, this time I almost exclusively discussed very interesting questions from the concrete implementation. I have the feeling that we have made good progress and that BIM has finally established itself as a state-of-the-art. The BIM pilot projects have been successfully completed, now it is important to concentrate on implementing BIM on a broad scale. I am looking forward!
After having built a successful start-up, what advice would you give to a group of founders in the construction and real estate industries?
Every company and group of founders is different. Each team develops its own culture, its own spirit. It is also the only way to create outstanding solutions by solving problems individually and differently than everyone else. The only recommendation I can give is: find your own way and trust that it is the right one.
Are you planning international market expansion? What markets are you especially interested in and why?
Bimspot is a purely online solution that is easy to use and works as a self-service. We therefore have no sales restrictions and are online and global right from the start. Of course we have the prerequisite that the projects are carried out with BIM and there are differences between the countries. Bimspot is used in addition to the D-A-CH area, from which we come and have a certain reputation due to our network and work even before bimspot, in the Nordics, UK and France. But the use in India, USA and South America is also very strong.