SARCO Architects designs highly customized luxury vacation homes for exclusive international clients in Costa Rica, Panama and in the Caribbean. Its clients come from Germany, Austria, Switzerland, UK, Australia, Canada, Dubai and the United States, bringing a wide range of desires and preferences. SARCO Architects mission is to express individual wishes of its clients and reflect their personality while creating a customized and architecturally excellent home with modern tropical design.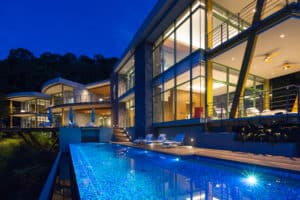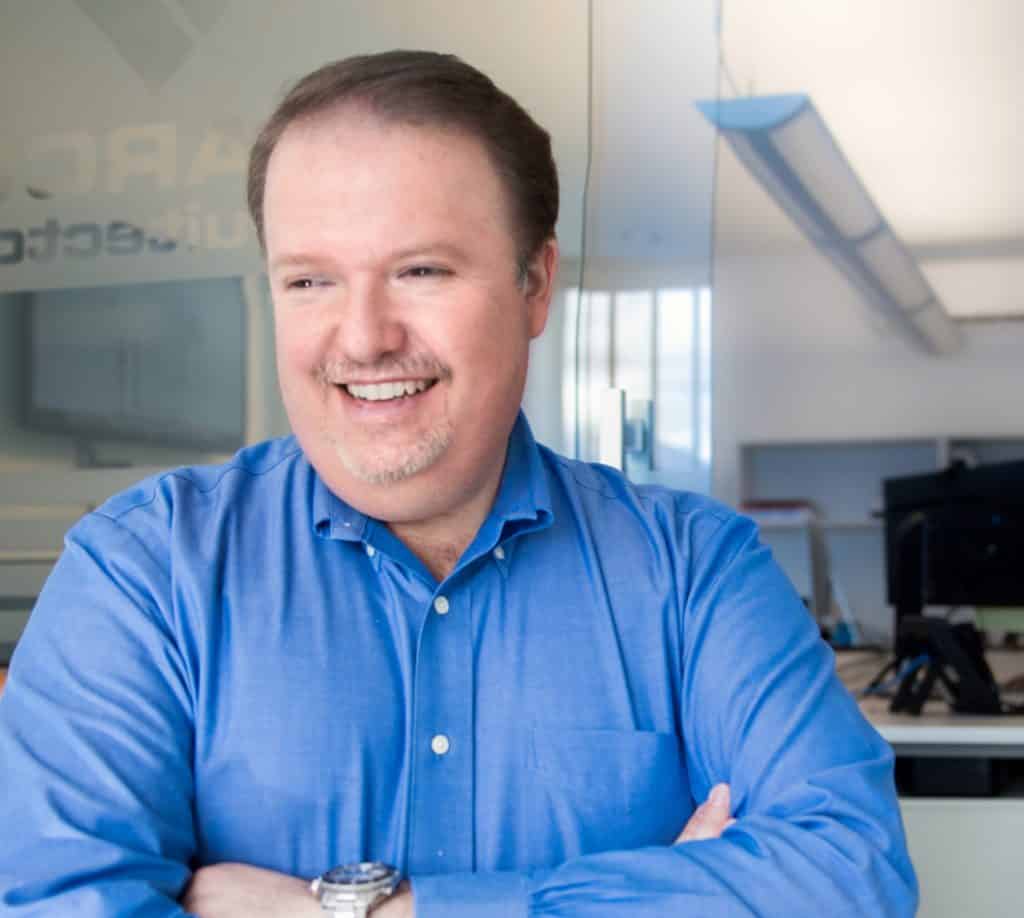 On the search for better software tools over a decade ago...
Roderick Anderson, CEO and design director of SARCO Architects, switched to BIM and could not just improve the companies design, but also realized that it might be possible for his clients to visualize their dream house from all parts of the world.
Today, SARCO Architects is the leading company in Costa Rica in the application of BIM technology to high-end luxury homes.
As a preview of his 'Best Practices', presented at BIM World MUNICH 2018, Roderick Anderson has kindly agreed to answer a couple of questions on his experience with BIM:
BIM World: Your level of expertise is being described as one of the leading examples in Latin America. What challenges did you have when you started working with BIM and what are your keys to successful integration of BIM in architecture?
Roderick Anderson: I first started around 15 years ago simply searching for a design tool that would allow a level of 3D visualization and to get away from the stiff and problem-laden world of 2D CAD.  Since from that time our activity has been as design-builders, we would carry over to the construction mistakes that we should have solved at the design stage.  I was looking for a tool that would allow us to move away from those problems.  At first, we landed in the easy solution, which was using Sketchup to do some 3D models.  I quickly determined this made little sense, as we still needed to get back to the world of 2D CAD in order to generate construction drawings, so it actually made things worse.  Eventually, I ended up evaluating many tools at that time that incorporated 3D into the workflow without really understanding what BIM was.  I remember back then the terminology was simply Virtual Building or Virtual Building Modeling.
The main challenge at the time was figuring out how to work with the tool.  There was no local training available, and online resources for training were much scarcer back then.  However, we insisted upon knowing this was the best tool and started understanding the workflow.  With time, I started to fully understand the capabilities and the world started opening up in the sense of all the possibilities and all the benefits this could bring into my workflow.  The level of development of our projects significantly increased, and our level of analysis, problem resolution and perfecting the design before starting construction became higher and higher. Today our projects are designed to a level of detail, technical solution and execution much higher than our competition.
As far as keys to successful integration, I would say that first was our commitment to embrace the technology 100%.  At the time that I decided to make the switch, everything that we did from that point forward was done in ArchiCAD.  We committed to not resorting back to what we were using simply because we could make it faster.  We understood that if we were going to be successful in this we needed to commit and put the time in training and learning.  As the years went by and information was more easily available, I made a point to follow every possible online resource for tips, best practices, training, etc., and even today that I am considered an international expert in this application I still follow every possible resource because you learn from everyone else all the time.
BIM World: Your company builds eco-friendly homes, and most residences are in Costa Rica's coastal areas. Could you highlight the main features of the tropical climate influencing the building industry in your country? How do you integrate ecological factors into architectural design?
Roderick Anderson: Our projects are mainly high-end luxury residences in coastal tropical regions.  The main challenges of the region are the hot climate, combined with very high relative humidity (we are famous for our rain-forests).  Finding ways to provide natural comfort in our designs is the main challenge.  In this regard the challenge is being able to design spaces (both indoor and outdoor) that allow for good natural airflow, proper shading, and overall temperature and comfort management.  At the same time, these elements provide extremely harsh conditions for building materials.  The key is not only choosing the right building materials, but HOW to use them in the designs to provide problem-free and years of low-maintenance operation on projects.
One topic that I believe is usually not addressed properly is hoy to design properly on hillside and steep sites.  Our country is very mountainous in nature and even areas close to the ocean are very aggressive, so that in a very short distance you can have a good 80 to 120 meters elevation from the ocean.  This provides amazing and stunning vistas which appeal to owners, but sites are extremely challenging.  Most projects that I see around go the "standard" route: cut a pad into the land and build a retaining structure against the hill on the back of the pad.  Personally, I believe this is a terrible design mistake and my designs go in the exact opposite direction.  I prefer to let the natural land live, leave nature as untouched as possible, and design my projects perched on top of the natural terrain.  This dramatically reduces the environmental impact we do on the land, and even allows to keep the natural passage wildlife.
The other big component in our designs is the constant seeking of reducing the energy expense on the homes.  Since we design luxury residences, the biggest driver of energy consumption is the air conditioning systems.  Of course, we use the best and most energy-efficient systems possible, but much more important than this is how we are able to optimize our designs through energy analysis in BIM in order to significantly reduce this demand.  Maybe even more importantly than this is an architectural design philosophy for our residences.  People come to Costa Rica from all over the world to experience the warm weather and get away from the harsh winters of North America and Europe.  Our residences are designed in a way where most of the circulation spaces (corridors, hallways, staircases) are all outdoor spaces.  We focus on designing breezeways, connection bridges, etc., instead of indoor areas.  We embrace the fact these are vacation beach residences and that they are casual experiences, not formal areas.  This philosophy reduces the demand for air conditioning by at least a 26%, which overall has a much impact higher than any other energy efficiency strategy.
BIM World: Considering many future-oriented technologies that have an immense impact on BIM, what digital trends, in your opinion, will be mainly implemented in architecture during the next 5 years? Could you visualize a luxurious vacation residence of the future?
Roderick Anderson: Personally I think there will be a type of project in certain areas in the world where parametric design will start taking a hold and lead designs into much more adventurous forms and shapes.  This will probably happen only in areas where project cost is less of a consideration, as the construction of these complex shapes that we can now design is not easy.  Also, I believe this will probably stay in areas with more arid climates where rainwater management related to these adventurous and complex geometries do not become a problem.  I believe that as we implement technologies to analyze structures more efficiently, and architects can bring structural engineers into the projects at earlier stages and do a more integrated, collaborative approach to the designs, structures will become svelter, more striking and more aggressive.  Modern design will have a much stronger play, since this is where we will be able to become more free and playful.
BIM World: On November 27th, the first day of BIM World MUNICH, you are going to showcase some award-winning resort residences in Costa Rica and Caribbean as your 'best practices'. Could you give us a hint what kind of residences these are? How can visitors experience your live vacation homes at BIM World MUNICH
Roderick Anderson: These are all large, high-end luxury vacation homes that we have  designed mainly in Costa Rica and most recently in the Dominican Republic.  These homes typically range starting at around one thousand square meters and above.  One of the homes I may quickly showcase as signature completed projects is the Cielo Mar residence and our award-winning Casa Magayon.  These are both modern and very large (2,200 and 1,350 square meters) quite unique residences, each with a very different set of challenges which we were able to resolve successfully in these projects only because they were fully resolved in BIM.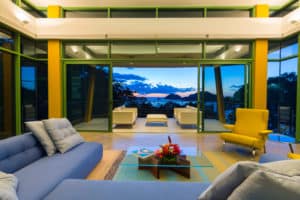 I will likely feature a live on-stage presentation from one of our interactive BIMx models of one of our recent award- winning projects from the Cap Limón Luxury Club Residences resort in the Dominican Republic.  Here I will display our level of development, level of detail, and level of information that we bring to each of our projects, for our local and our international work.
Find out more about SARCO Architects under: https://sarcoarchitects.com/
Roderick Anderson is going to present his award-winning projects as Best Practices 4 BIM on the main stage at BIM World MUNICH on November 27, 2018! Explore high-end luxury residences and learn more about BIM application in architecture!
Discover the BIM World conference here  and book your ticket now!