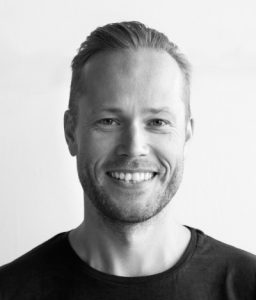 Håvard Vasshaug is a Design Technologist at Snøhetta; one of the world's most renowned design practices. Håvard has a Master of Science in Structural Engineering and uses his experience with providing Building Information Modeling research, development and automation to share knowledge of digital building design solutions at Snøhetta and through his own companies. He regularly speaks about technical workflows, digital innovation and strategies for training at multiple international conferences and seminars, and receive wide acclaim for his talks and classes. He writes about BIM and visual scripting solutions on vasshaug.net and is a Bad Monkeys founding member. Håvard has a passion for using technological advances to design fantastic buildings, while helping others operate effectively and joyfully.
As a prelude to his presence on the main stage of the BIM World MUNICH, Håvard Vasshaug kindly accepted to answer a few questions for us.
BIM World: The adoption of BIM in Nordics countries occurred faster than anywhere else in the world. Even today, experts agree: Scandinavian nations are leading the world in terms of BIM and digitalization of the construction industry. In your view, what are the main reasons behind this big success of Nordics with Building Information Modeling?
Håvard Vasshaug: For Norway, I think our history and experience with optimized design and construction processes from the offshore and oil industry provided good groundwork for changes in the AEC industry. I personally know several people who used to work with offshore and are now driving the change towards BIM and digitization of the construction industry. For the Nordic region, I think our innovation culture accompanied with a balance between the collective and the individual mind set has helped the industry.
BIM World: You provide various training sessions, workshops and online classes for a broad range of BIM professionals in the construction industry. According to your experience, what is the biggest misconception that people have from BIM, and why? 
Håvard Vasshaug: Tough question. A few years ago I would probably have answered that it would have been a mistake to believe you have implemented BIM by purchasing some software from your AutoCAD reseller and sent your two youngest employees on a three-day basics training session. Today, after having moved to the architecture industry and after countless discussions with critics, I'm more inclined to admit that it's a misconception to think absolutely everything and everyone must be in BIM. For me, BIM has become more like a communication tool. Sometimes I write letters on a piece of paper, or in my favorite software Notepad. When someone needs to understand what I was thinking, I redo or copy what I created in Outlook, on Facebook or on my blog to share it. It's the same with BIM; it's a great communication tool and powerful when used by many, but it's not the only one. Oh and the third and last misconception is that architects save money from BIM. They really don't. They save lives.
BIM World: Among the emerging technologies currently revolutionizing the BIM World (AR/VR, 3D Printing, IoT, etc.), which one do you think will stand out the most and bring the biggest changes for the BIM professionals in the next 5 years?
Håvard Vasshaug: Hard to say, but from my personal point of view its difficult not to be both impressed and excited about the amount of programming skills that young designers often possess today and probably in the future. I think the coming years will display this even more: A young generation of AEC professionals who master their tools in a completely different way than their predecessors, enhancing the capabilities and effectiveness of their hardware and software by constant customization.
BIM World: You will be holding a keynote titled "BIM in the Nordics" on the second day of the event (November 29th, 2017) of the main stage of the BIM World Munich. What can we expect of your presentation? 
Håvard Vasshaug: You can expect a broad view of a large industry in a small region. I will talk about how the change to digitization happened at the same time in multiple disciplines, on multiple projects, in completely different situations, and under different conditions. And I hope I can make some people laugh!
Håvard Vasshaug will be holding a Keynote on the main stage of the BIM World Munich on November 29th, 2017 at 09:30 (right after the welcome speech). Don't miss this opportunity to learn more about the fascinating projects achieved by Håvard and his teams from Snøhetta and Bad Monkeys; book your ticket to the main conference now.